Run England Group Of The Year: Bradford Royal Infirmary
Group Leader Louise ensures this is a friendly group, welcoming to all members making them feel comfortable and valued. One of her group members commented, "I started the group hardly being able to run. Now I am entering 10k's. The group is well organised, I've met great people and best of all we are getting fit! I couldn't run up hills but now can tackle everything!"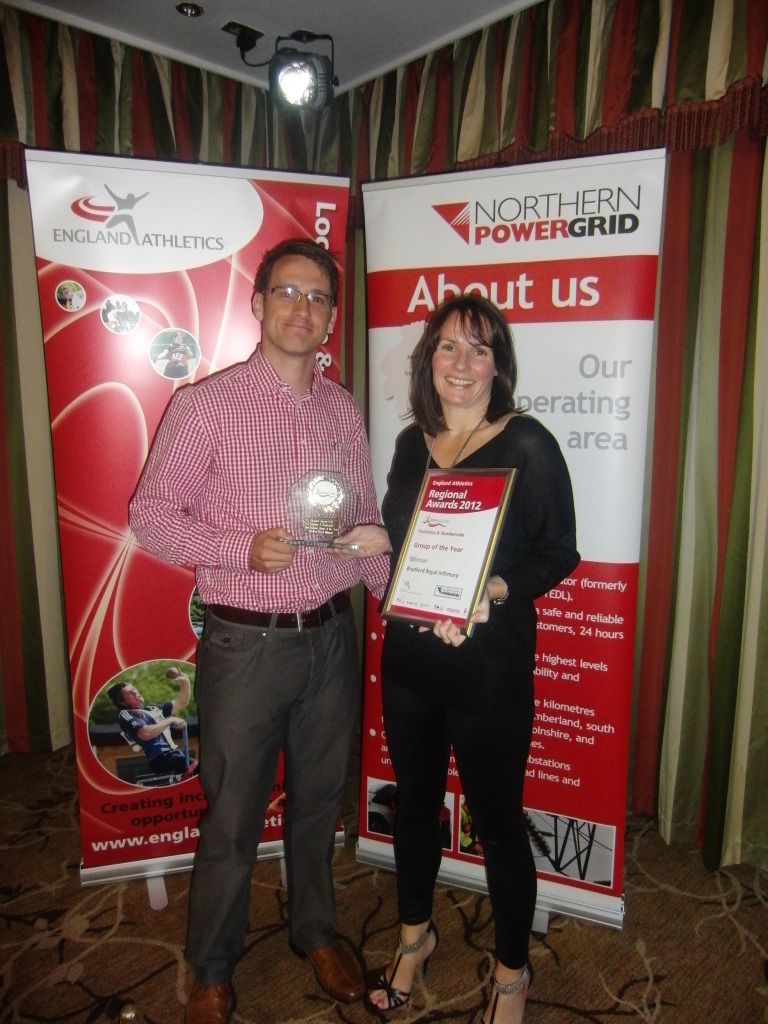 Runner Up: Horsforth Harriers
The club formed a hugely successful complete beginners' group and soon realised that a bridging group was needed between this group and the club. This has become very popular and successful with all runners completing a 10k time trial to help with confidence of running this distance. The Group has a good ethic of giving back with many runners marshalling at local events.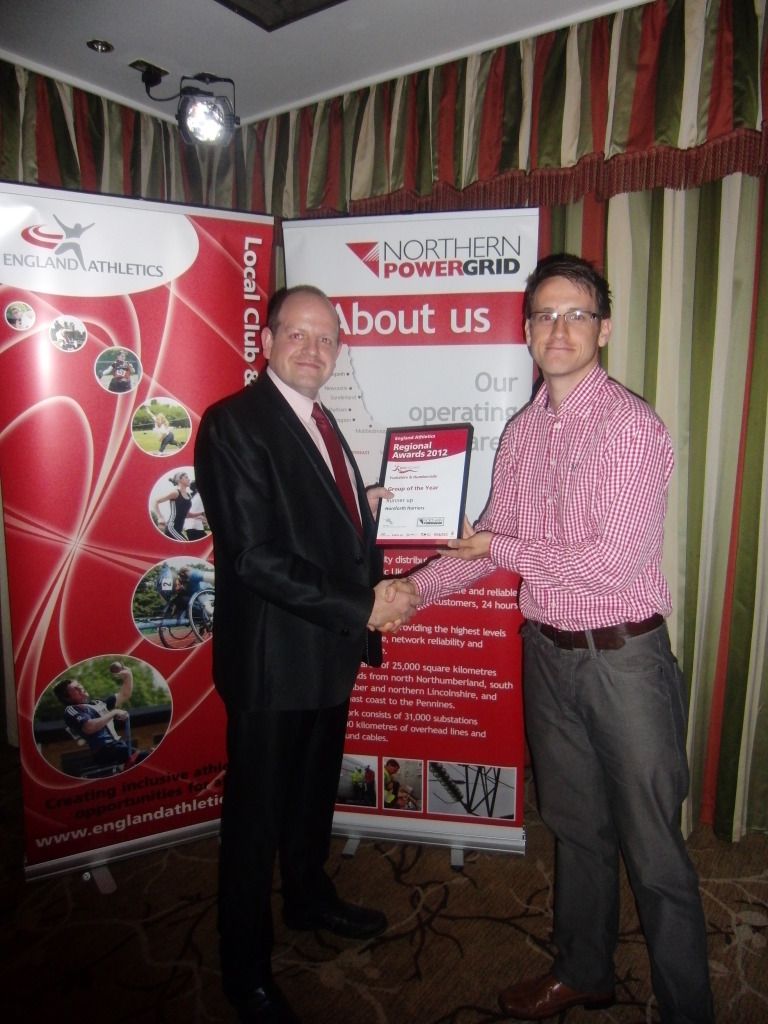 Run England Leader Of The Year: Holly Williams
Holly set up 8 beginners' running groups and runs these and intermediate groups at her club, Valley Striders. She has promoted the Run England campaign across the city of Leeds, has organised Leader support evenings and acted as a mentor as well as producing a Run England portal guide and delivered training on this to leaders and paid officers.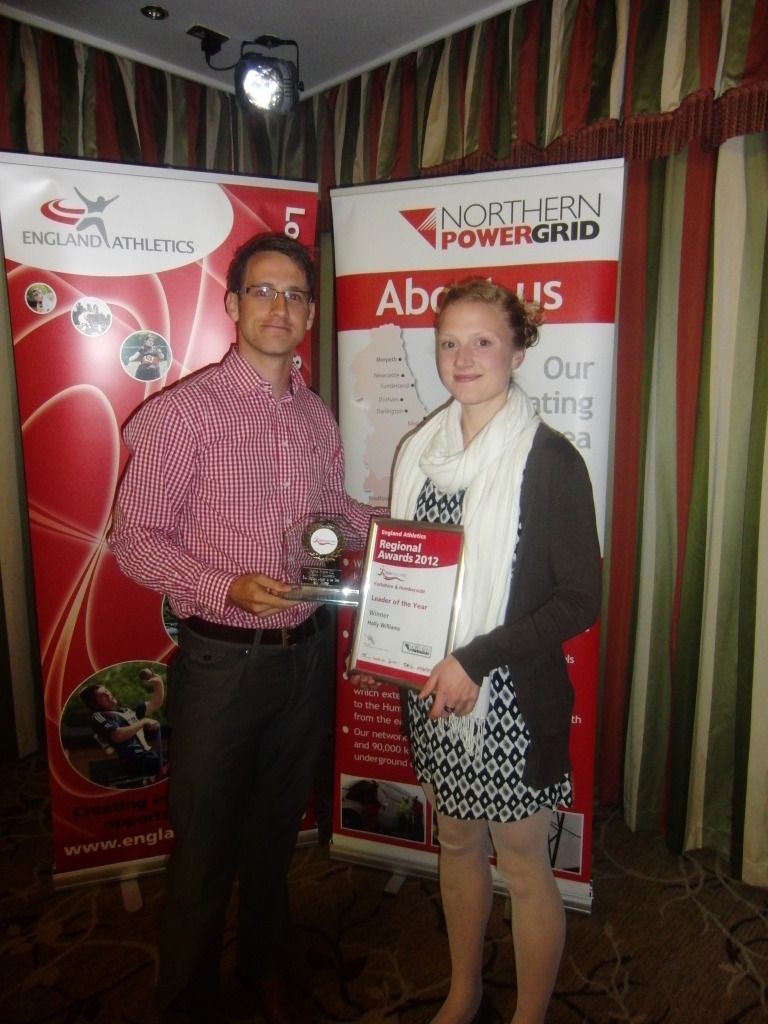 Runner Up: Ian Stanbridge
Ian is an inspirational leader, who motivates, encourages and supports all runners in the club through writing training plans, attending races even when he is not running and ensuring the group is fully inclusive. He organises additional sessions for those wanting to take part in longer runs and invests a lot of time into the development of the group. He has inspired members through improving his own level of fitness and achieved some great personal goals which have motivated the group.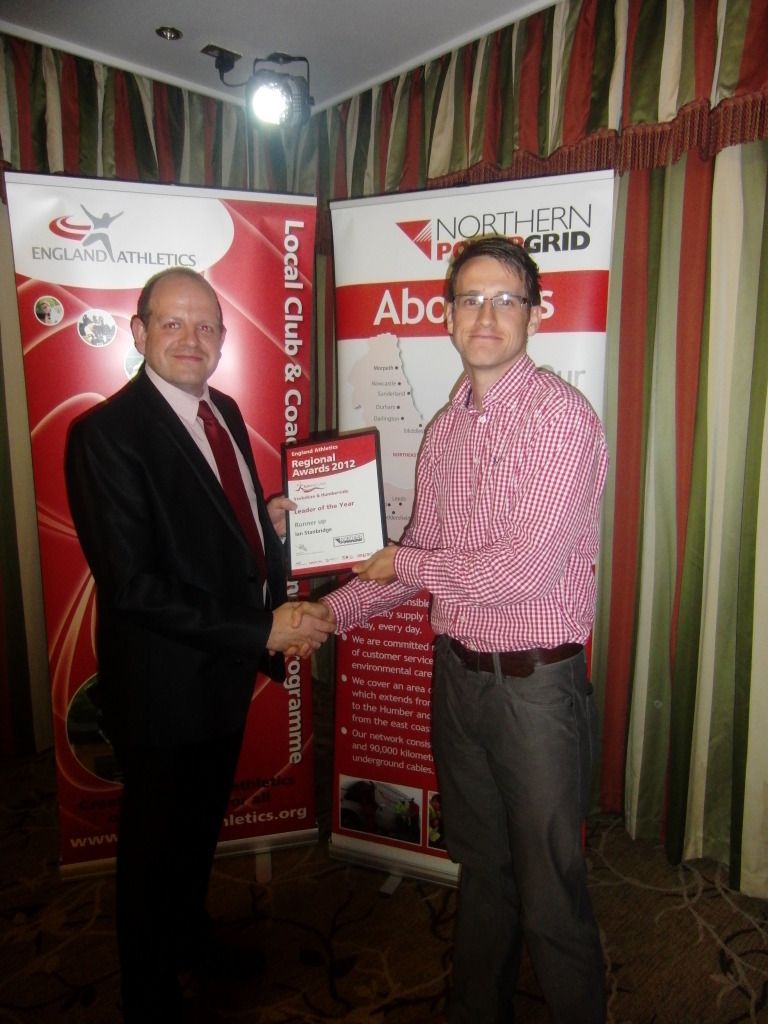 Run England Project Of The Year: Run Leeds
Run Leeds have created 38 groups and are working towards registering them all with Run England. They have a good partnership working with network, key volunteers (Holly Williams & Bob Jackson) the local council and clubs who are very bought into the ethos of the Run England programme. They are managed predominately through the Leeds Athletics Network and worked on a great promotion of Family Fun Days across the City.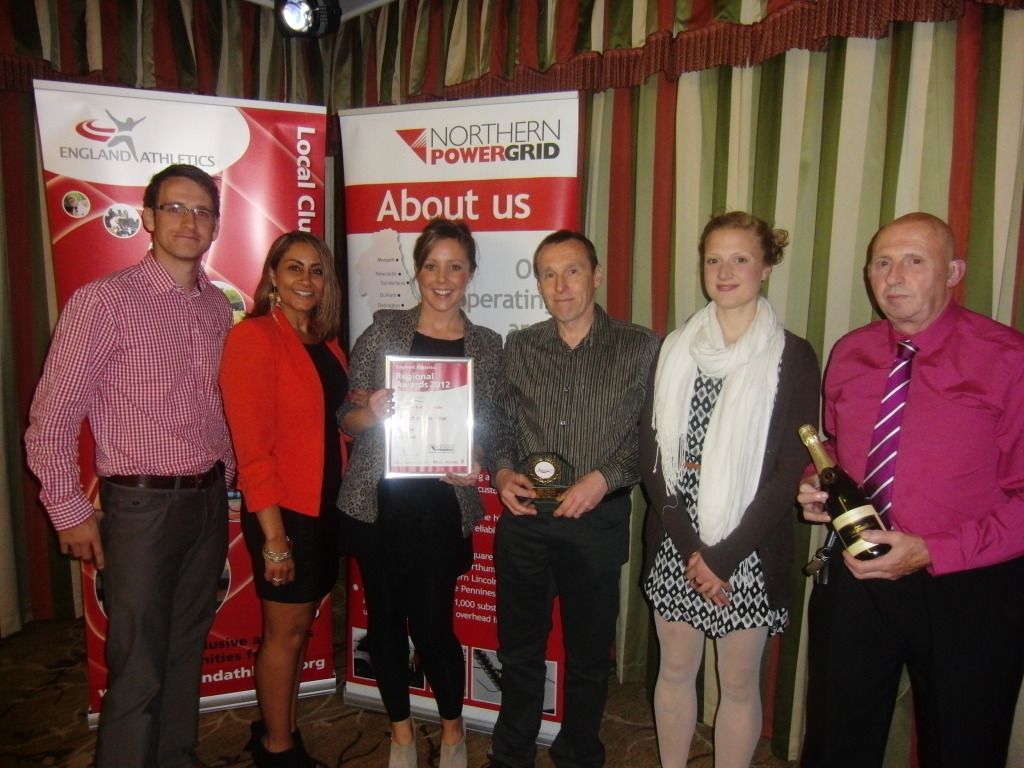 Athletics Network of the Year: Leeds Athletic Network
The Leeds Network is very proactive and includes a strong Endurance sub group with complete club buy-in. Clubs have embraced the Run England approach and have created 10 new Run Leeds groups linked to the clubs in the city, and the Leeds Race Series with over 100 entries. The network are leading on the Running Investment programme and have created 38 new running groups (including the Run Leeds groups) across the city. In addition they have set up a Coach development workshop, schools competitions, and a Super 8 programme. There is excellent management of the network with the coordinator, chair and key volunteers and communications with other members include a Leeds Network twitter and facebook presence.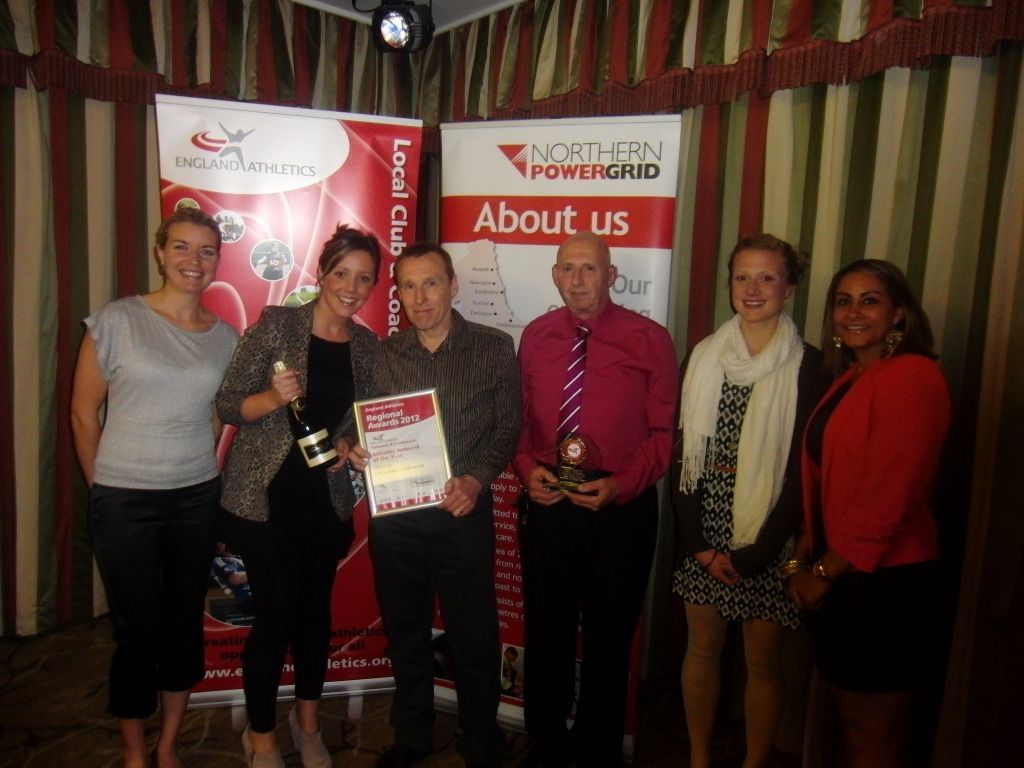 Runner Up: North Yorkshire Athletic Network
The NYAN is the driving force in the implementation of 365 in local clubs and has increased the number of clubs involved in the Network. They have developed a support network for Run England leaders, and set up two 3-2-1 routes with 2 more in the process of bring developed.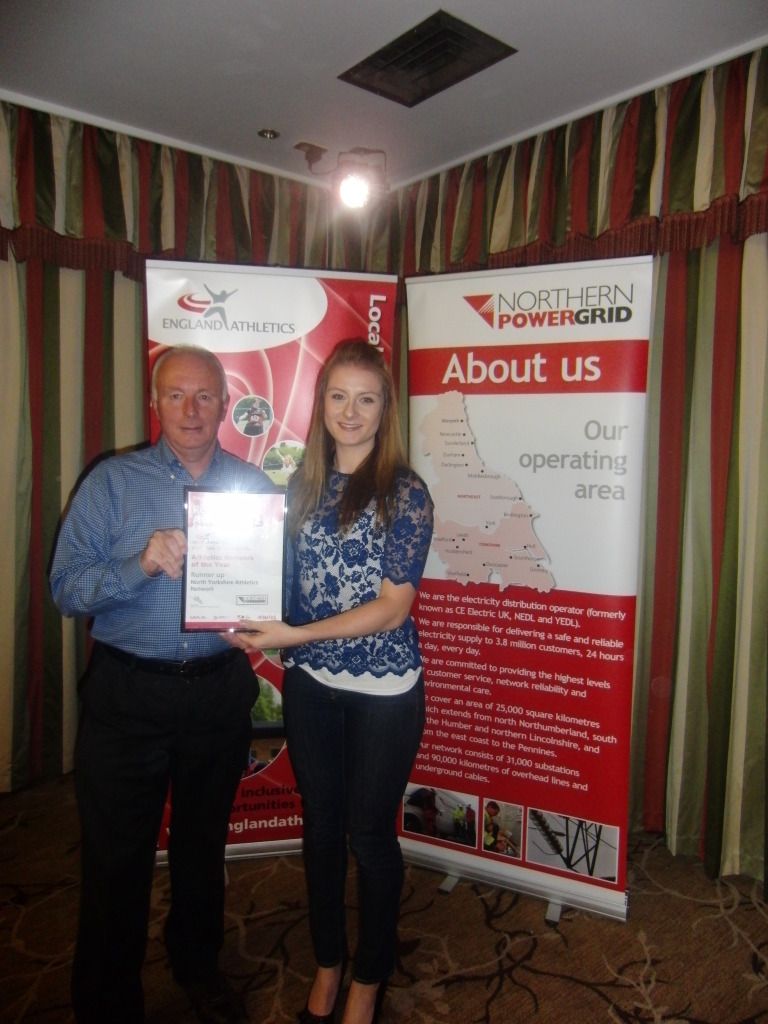 Development Club Of The Year: Doncaster Athletic Club
Doncaster is a fully inclusive Athletics club with over 450 members, 30 coaches and 15 volunteers. It has fully embraced a multi-discipline approach, including 365 implementation and piloting the delivering of 365 for athletes with a disability. WIthin the club are individual and team successes of athletes. There is a sound club structure, (CASC status and a company Ltd by guarantee run by board of directors) and they are currently working with the local authority on an asset transfer of the facility.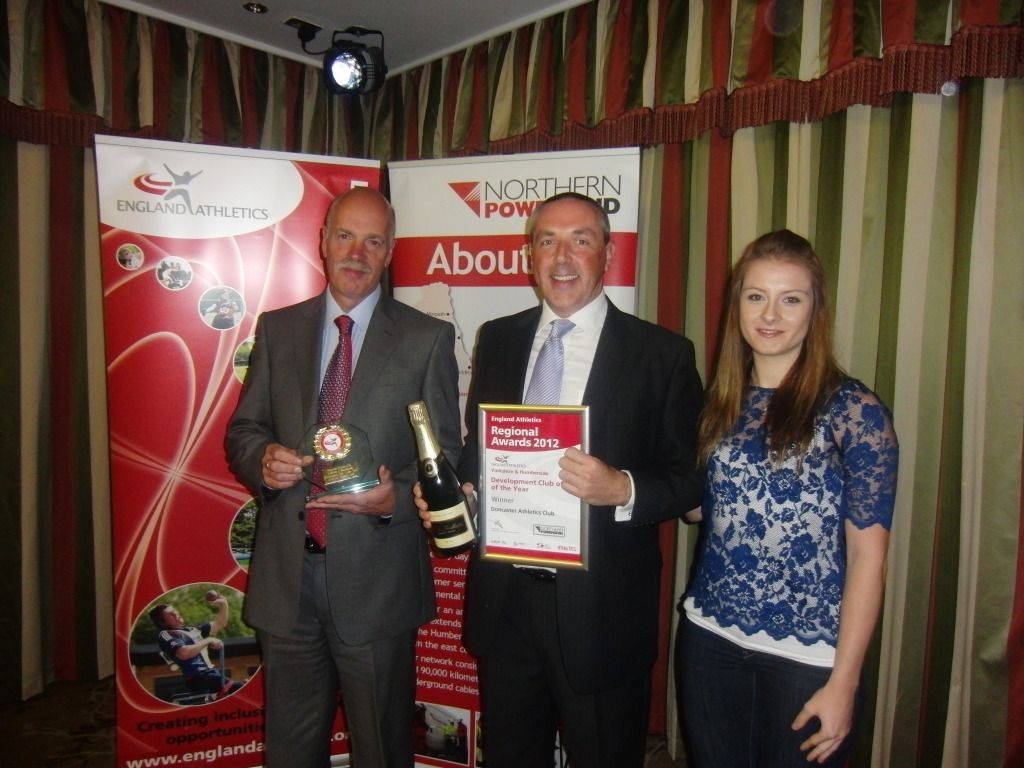 Runner Up: Wombwell Sporting AC
Wombwell recently gained ClubMark re-accreditation. They are implementing athletics 365, have a Run England group linked with the club, and has a good partnership with the local high school to do indoor winter training sessions. The club is located in a disadvantaged area, so provides opportunities for people from the surrounding area, and coaches have been up skilled through workshops and courses. In addition, the club has linked up with other network coaches to provide their athletes with further development opportunities in specific disciplines that their club cannot cater for.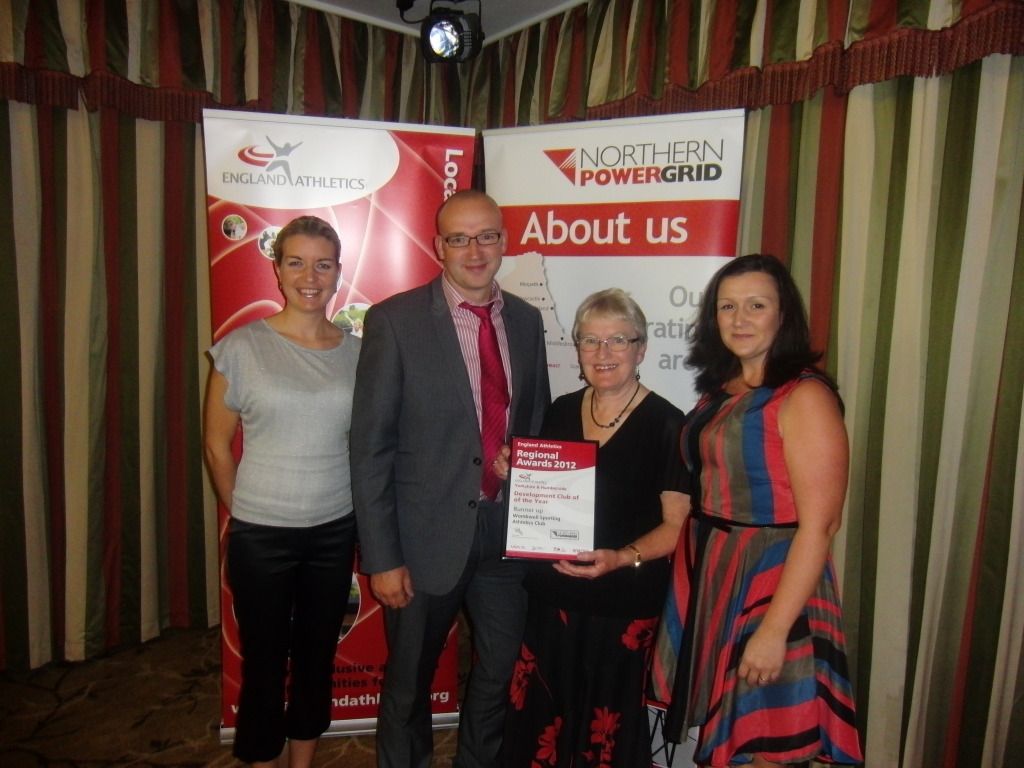 Young Volunteer Of The Year: James Buck
James is a valued and respected coach for the Under 11s squad at City of York and he is fully engaged in developing coaching plans to ensure sessions are fun and inclusive, making good use of the Athletics 365 programme. He is Men's Team Captain at University and used Athletics volunteering to develop his confidence and overcome barriers involved in being dyslexic and on the autistic spectrum.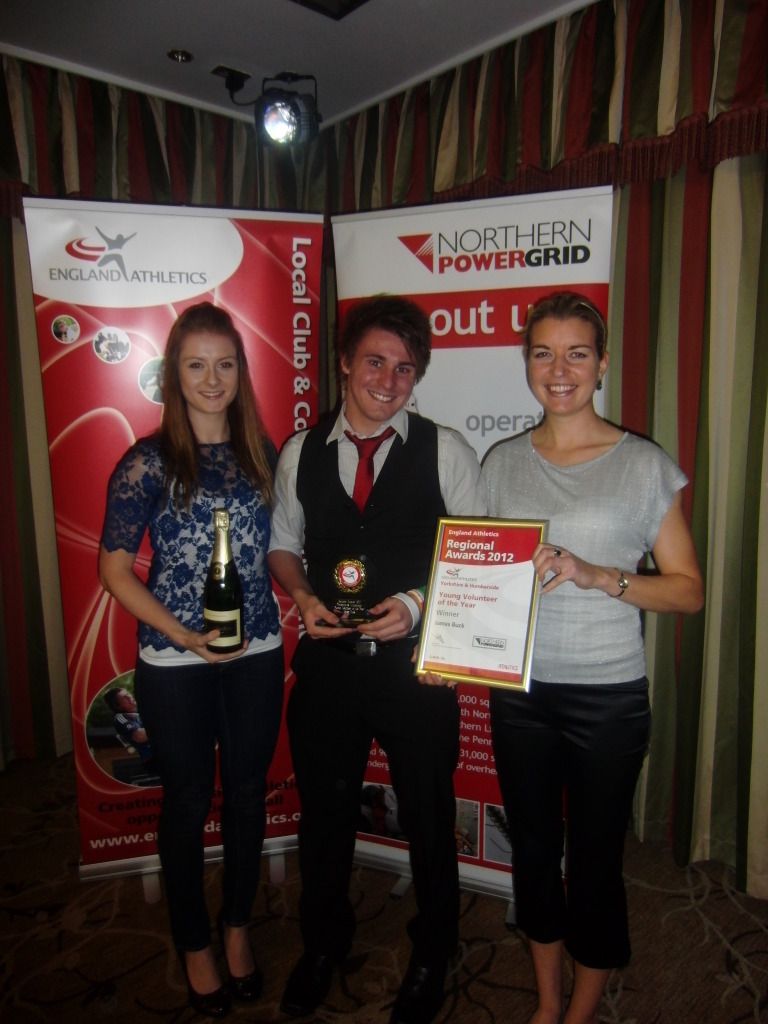 Runner Up: Hannah Yates
Hannah has supported the club for the last 18 months and assists in the delivery of the junior section, and supports the Young Athletes' team manager in their role. She is always willing to talk to parents and advise new athletes. She actively encourages team participation and is a loyal supporter to its club and the members within it.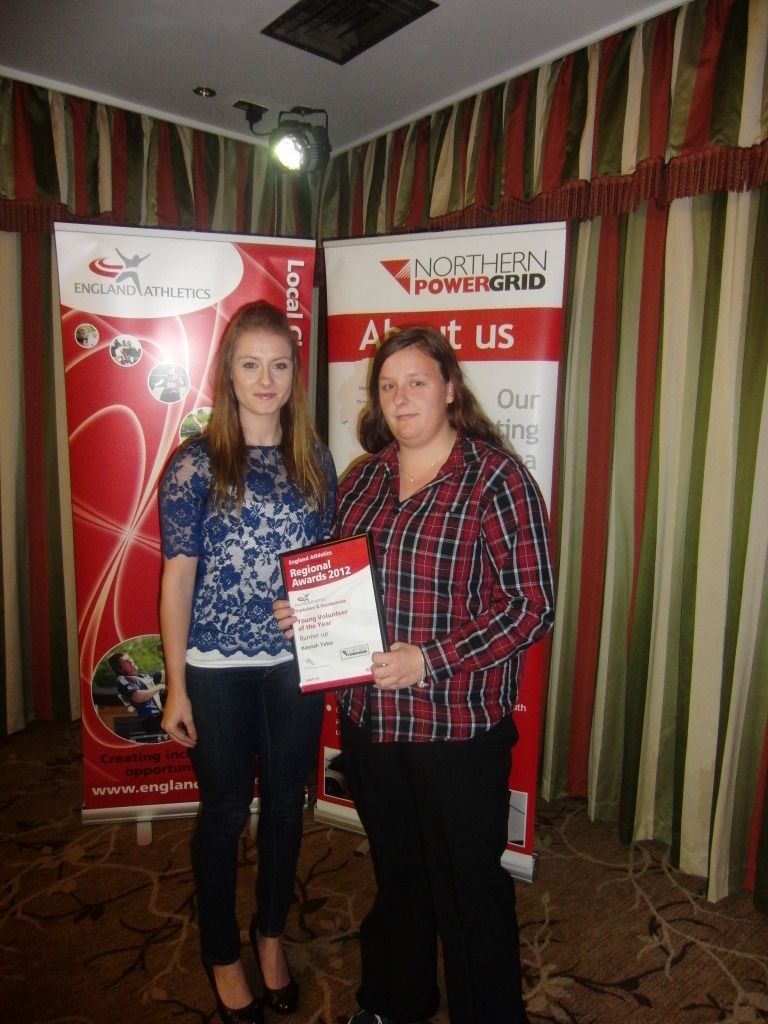 Development Coach Of The Year: Toks Adeniji
Toks is fully committed to coaching young athletes as well as those requiring more specialist training. He incorporates a multi – discipline approach to his training using Sportshall and Athletics 365, working with other specialist coaches for both athletes and personal development to ensure athletes receive high quality coaching in all disciplines. He coaches in schools - working with young people who may not be initially interested in athletics but inspires them to engage and achieve, and he supports other coaches through the LCDP programme and is a member of the NCDP. His Athletes have achieved at National Sportshall finals and English Schools' Championships.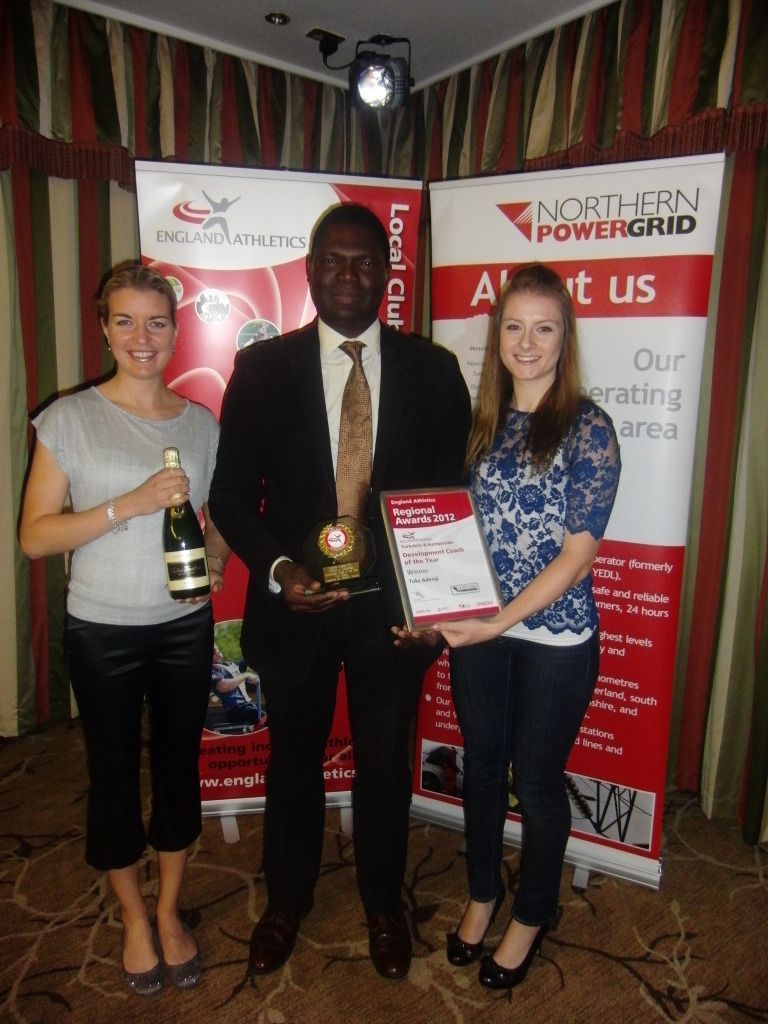 Runner Up: Janette Tomlins
Janette is leading the way for her club to implement Athletics 365 training. SHe is keen to develop as a coach, having attended several workshops this past year on areas where the club requires more expertise. She helped deliver the Pop-up arena project in Sheffield which engaged over 500 athletes and is also involved in supporting other coaches to develop within her club.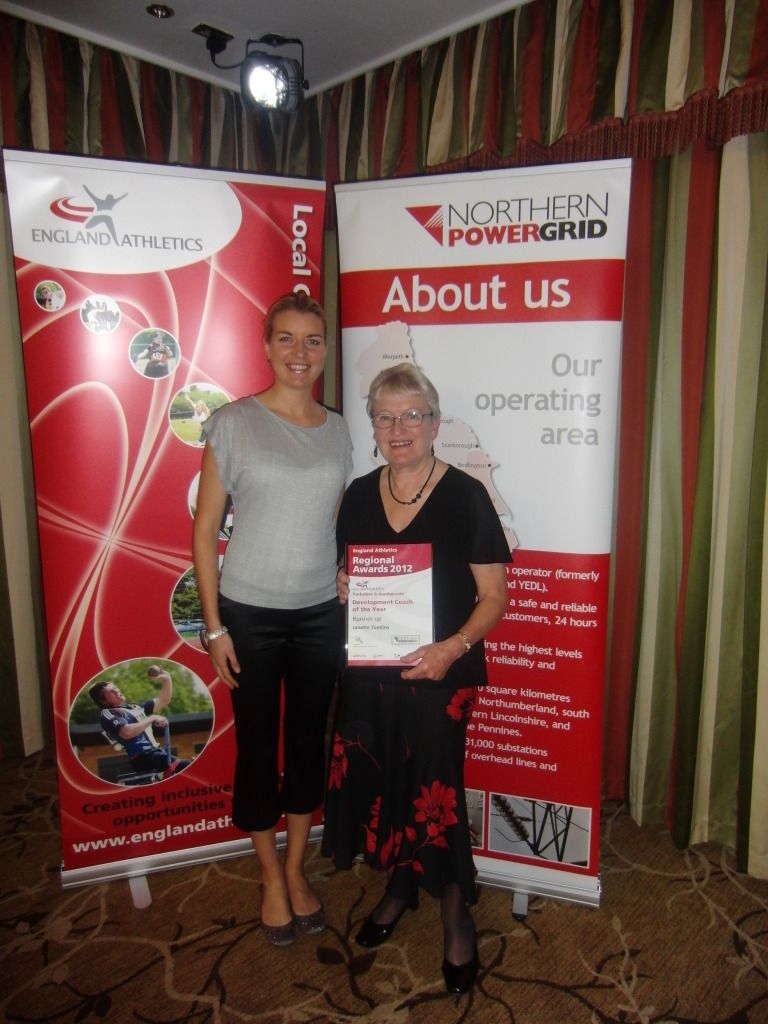 Community Partner of the Year: Newfield Secondary School...
The school have shown great commitment to the development and growth of Athletics across Sheffield and wider in to South Yorkshire. They have developed a partnership with South Yorkshire Athletics Network, provided facility free of charge to deliver coach development sessions, hosted the Pop Up Arena event, (a week long Athletics event involving over 1000 people), and provided the use of staff to support this event in the lead up to and during the week itself. The school is committed to continuing their partnership with the network over the coming year.
Runner Up: Sport and Active Leisure Team, City of York Council
The team started up 4 new run England groups which linked in to the Run for Life, and supported the installation of 3-2-1 routes. The deliver a full coach and volunteer education calendar open to all network coaches, and organised 5 athletics network workshops £2750 of in-kind funding to the network has been delivered over the last 12 months. The team also supported a QuadKids competition in June, where over 500 children attended, to ensure the competition ran smoothly.
Official of the Year: Diedre Clayton
Diedre is an ever-present field judge at County and National events and often acts as Field Referee. She also officiates at local and regional school events as well as Disability competitions. She was meeting manager this year at the Jumps and Throw Fest which was a challenge due to the number of officials on Olympic duties - however Diedre took all this in her stride and ensured officials on the day got the support they needed. She acts as a mentor to a number of newly qualified field judges. Her qualities as an official were noted by a young member of UKA staff who worked with her at a competition and stated "I wish you were my grandmother!"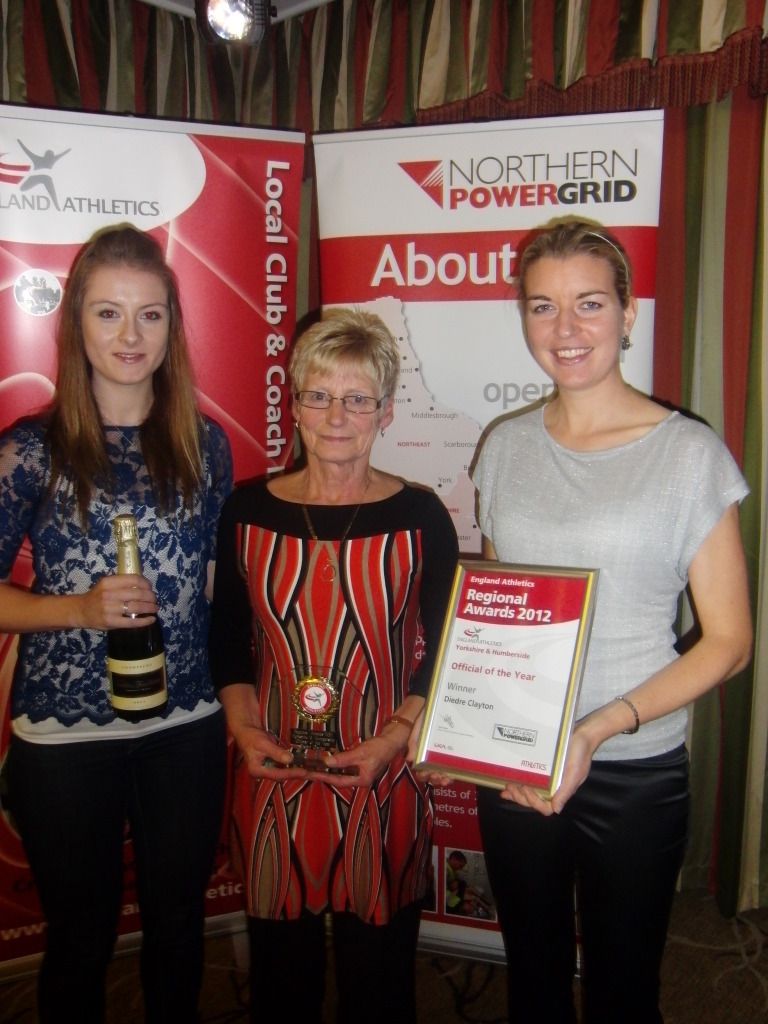 Runner up: Stephen Locking
Stephen is a level 2 track judge and a starter. He splits his time coaching and officiating at City of York AC and Pudsey and Bramley AC. Stephen is keen to progress further along the officiating pathway and is a promising young official.
Services To Volunteering: Richard Smith
Richard is a full time volunteer for Athletics as well as having his own job and personal commitments. He is the driving force behind the development and support of Run England groups in North Yorkshire for the past 3 years, including individual support to leaders and developing links between these groups and athletics clubs. He was key to establishing a 3-2-1 route in York and setting up a new group linked to this route. On top of this he is also Chair of the successful North Yorkshire Athletics Network!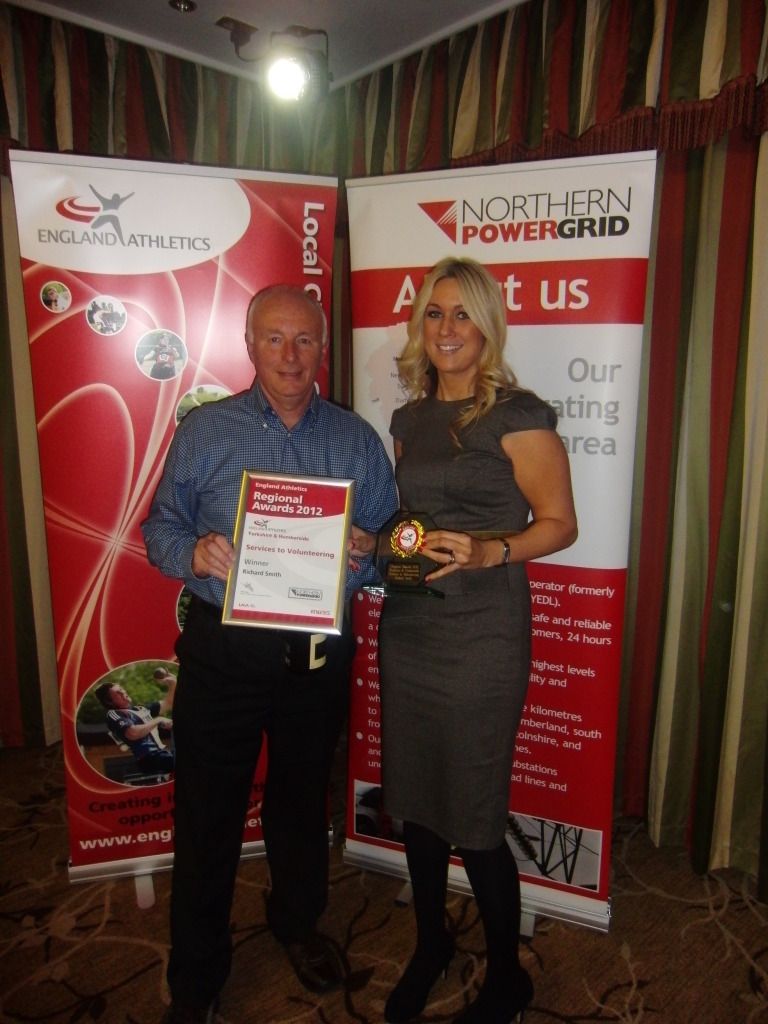 Runner Up: Mike Nicholson
Mike takes on many roles both within school and club athletics competitions. He is often first to arrive and last to leave – usually giving someone a lift in both directions. He has introduced hundreds of school children to both competing in athletics and officiating over the years and despite being retired, continues to coach at a local school. He also promotes Race Walking across the Humber - driving many miles to coach youngsters from all clubs in the Humber and take them to competitions.
Services To Disability Athletics: John Dennis
John is the driving force behind development of inclusive athletics at Keithley and Craven AC,. he has made it his mission to ensure the club are providing a fully inclusive approach in their training and club activities and has developed links with local special schools and developed a memorandum of understanding with Bradford Disability Sport and Leisure. He introduced competitive opportunities locally through the club's Open Track Challenge and ensures young people are signposted from the CAADs and receive a quality experience.
Runners Up: Kev Lincoln & Diana Stanger
Kev and Diana have been at the forefront of disability athletics for numerous years now. They are supporters of the County Athlete Assessment Days, engaged coaches in the club to undertake disability specific training and provide inclusive and disability specific sessions, incorporating Athletics 365. The also support other clubs within the South Yorkshire Network.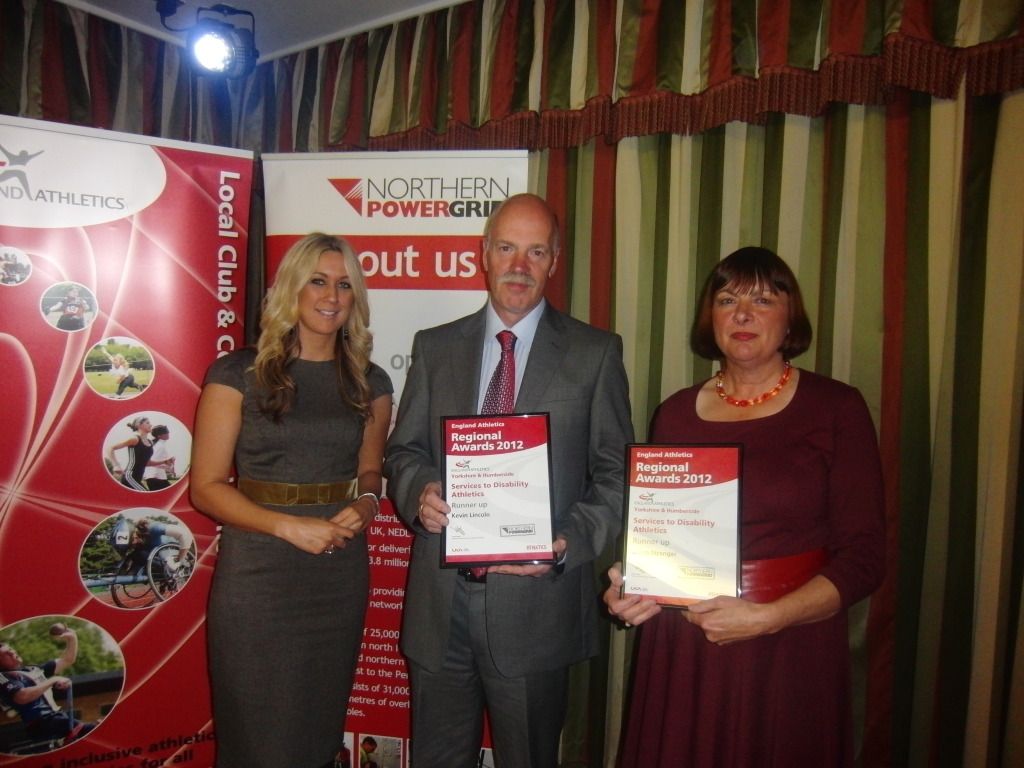 Services To Officiating: Terry Bailey
Terry is the South Yorkshire COFSEC (County Officials' Secretary and also covers endurance for West Yorkshire. He is involved in driving the grading of endurance athletes in the North of England and is involved in setting standards for T&F nationally and helping to drive development opportunities. He regularly officiates at T&F and endurance events and was a officials' team leader at the Olympics and Paralympics.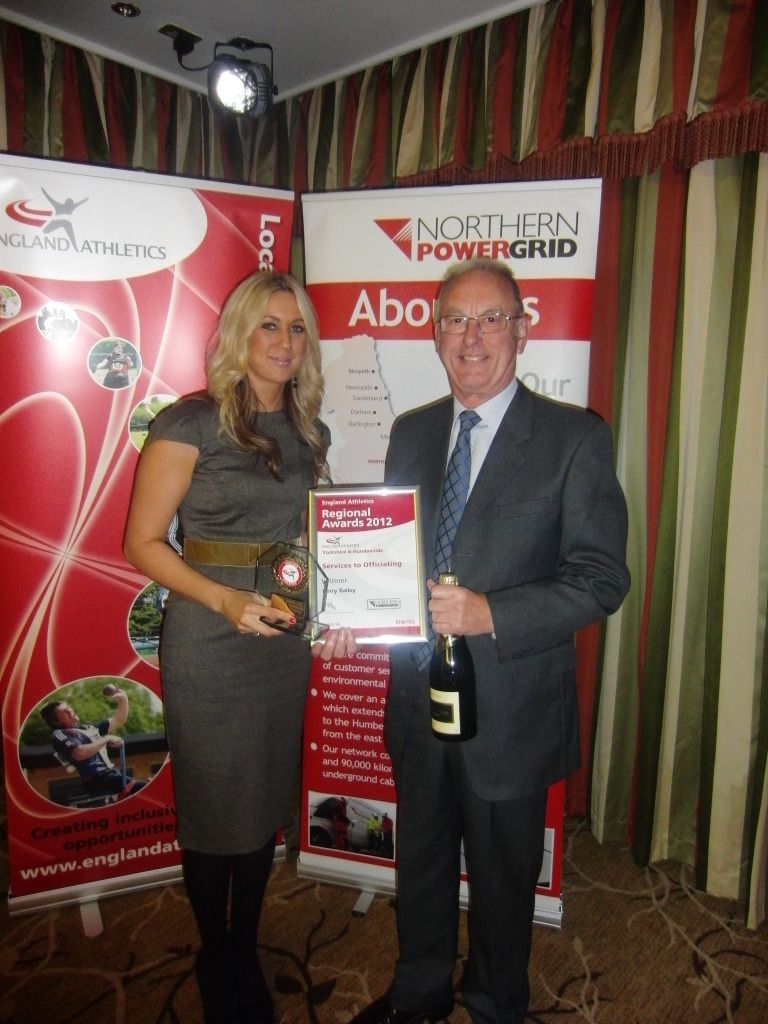 Runner Up: Jackie Gibbons
A dedicated and highly respected track judge who volunteers at many track and field, cross country and road running events. She deals with many aspects of administration both within the local club and the wider athletics community and is the lead organiser of two high profile athletics competitions in the area. She completes all this despite some difficult personal circumstances over the years and whilst completing a demanding job.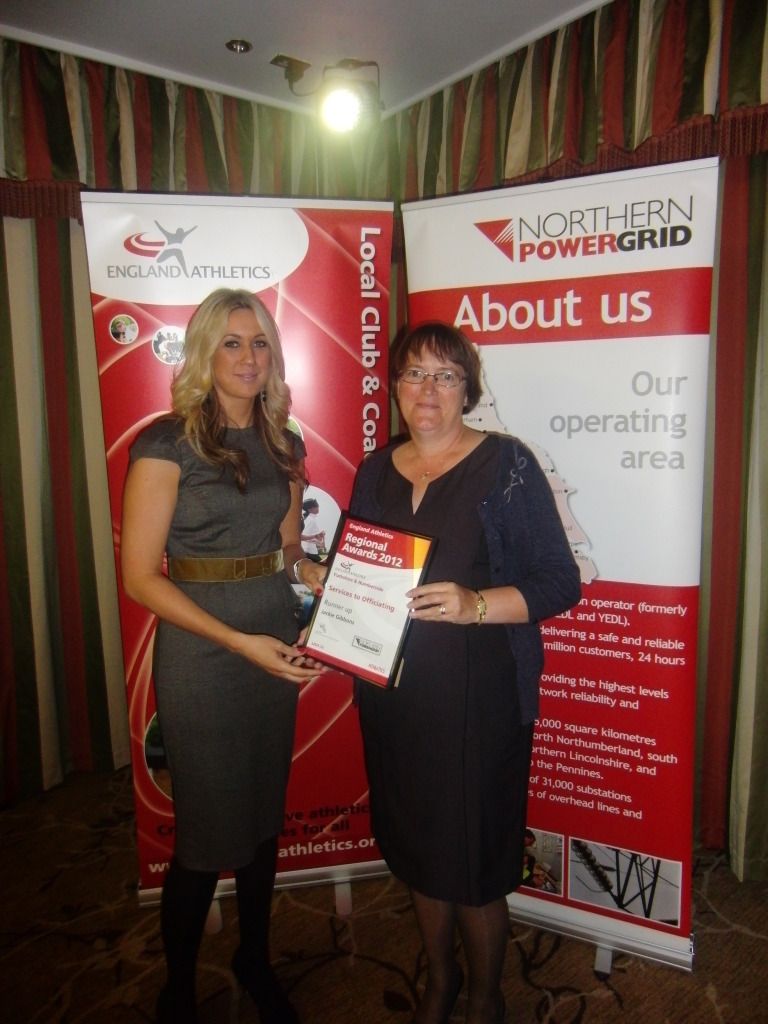 Services To Coaching: Pete Moore
Pete is committed to the development of himself and others and is a recognised mentor in the area. He has embraced Athletics 365 and has encouraged other clubs to implement the scheme. He is also Chair of the coaching South Yorkshire athletics sub-group and supported the development of the Pop Up arena project.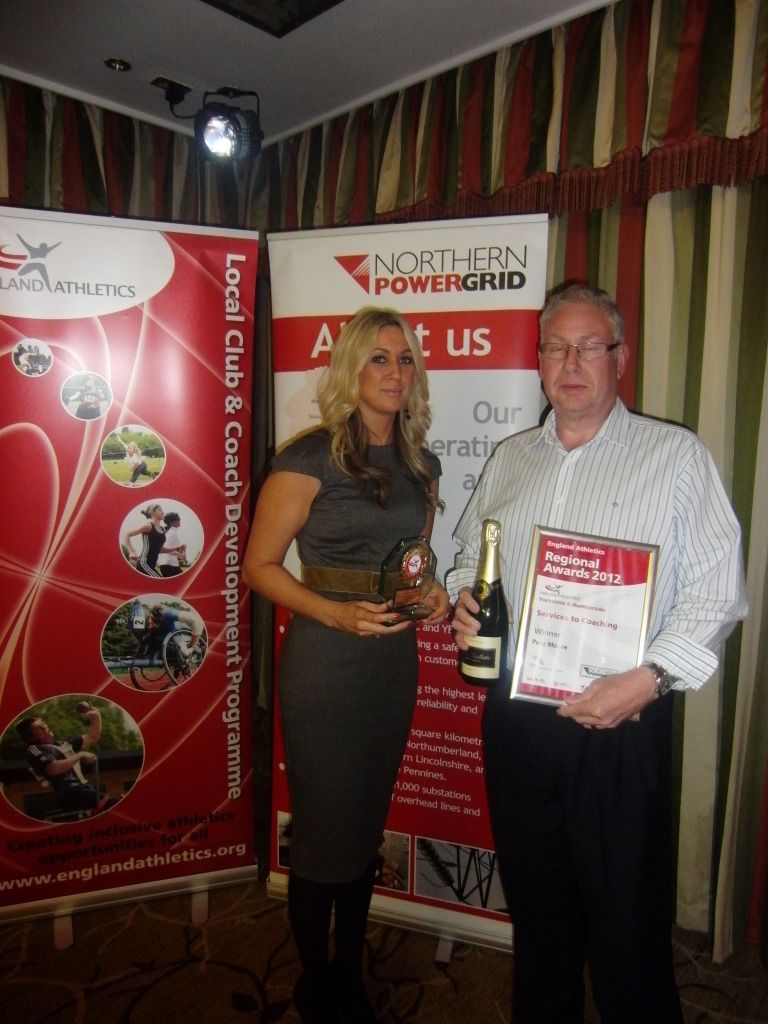 Runner Up: Paul Wilson
Never out of touch with his athletes despite also having a full time job and family, Paul provides training plans and support all year round (incuding organising warm weather training each year). He also runs coaching sessions in Lincolnshire, supporting the development of both athletes and coaches, and acts as a mentor to other coaches across the region. He is a member of the NCDP which allows his constant personal development and ensures he provides the best to his athletes.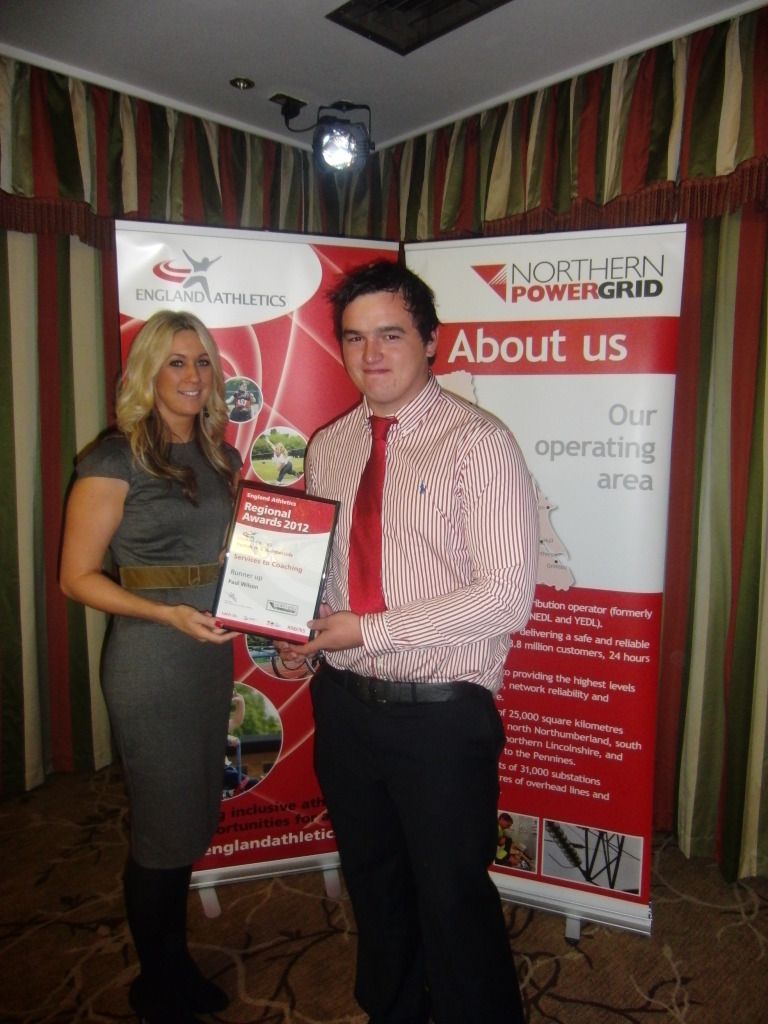 Services To Athletics: Edwin Bellamy
Edwin has served Athletics in the Humber since his arrival in 1975 and has put in place an organised structure that benefits athletes, officials, coaches and clubs across the Humber. he has many roles: as Secretary of Humberside AA he is heavily involved in the administration and coaching within his own club, he organises County Track and Field and Cross Country, is a Member of Regional Council and Chair of C.A.U. He is also responsible for issuing road running permits, acts as a Timekeeper at track and field, cross country and road events. Without Edwin's perseverance and determination Athletics in the Humber would not stand a chance.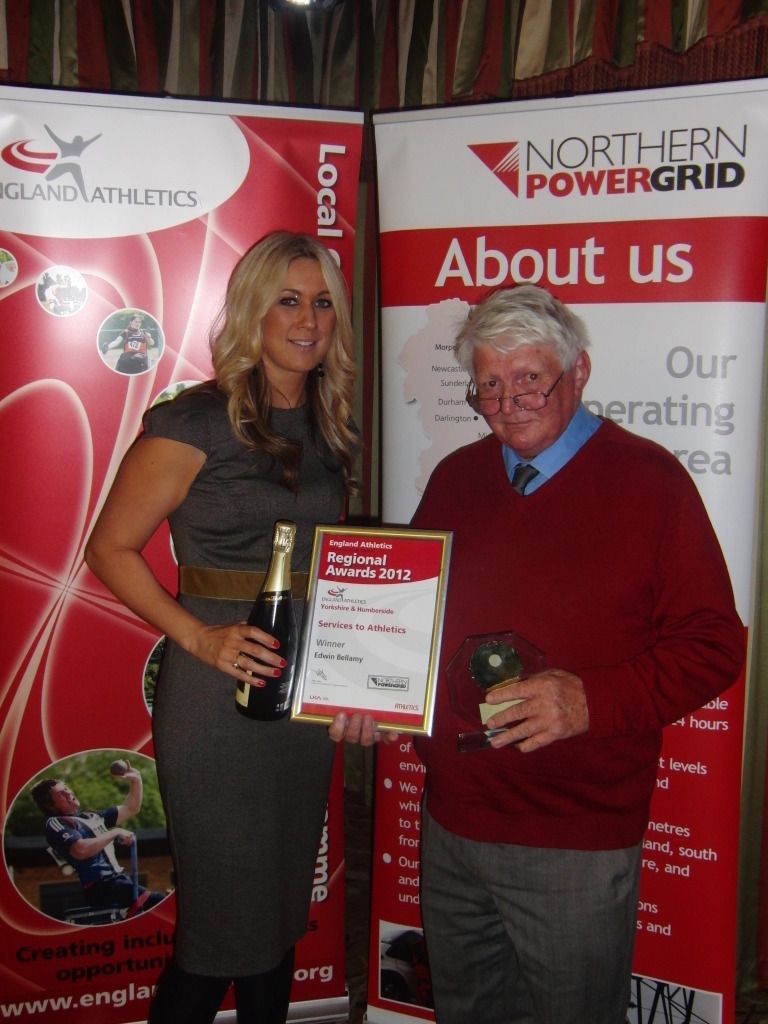 Runner Up: Malcolm Fletcher
Malcolm is an elected member of Regional Council and was previous Chair of Northern Athletics. He is striving to improve all Athletes' experiences at Track and Field events nd has had some innovative ideas on T&F event organisation. He was an Equipment Officer for T&F at the Olympics.